14K Personalized Hawaiian Jewelry Bangles - Modern Design
Modern Designs represent Thom's sharp new takes on tradition rendered with bold patterns on precious metals. The collection features innovative patterns or scalloped or textured edges and other refinements to create sublimely elegant pieces for formal occasions or leisure.
Personalizing your piece with a name or meaningful word ensures that the heart of your custom piece will shine through for a lifetime... And beyond.
Bangles are meticulously handcrafted by master designer and engraver Thom Sirivattha. Thom's intensively studied techniques ensure that every piece leaving his bench has the gleam, brilliance and texture that only a sketchbook and hand engraving can achieve. Each piece is individually signed by the artist.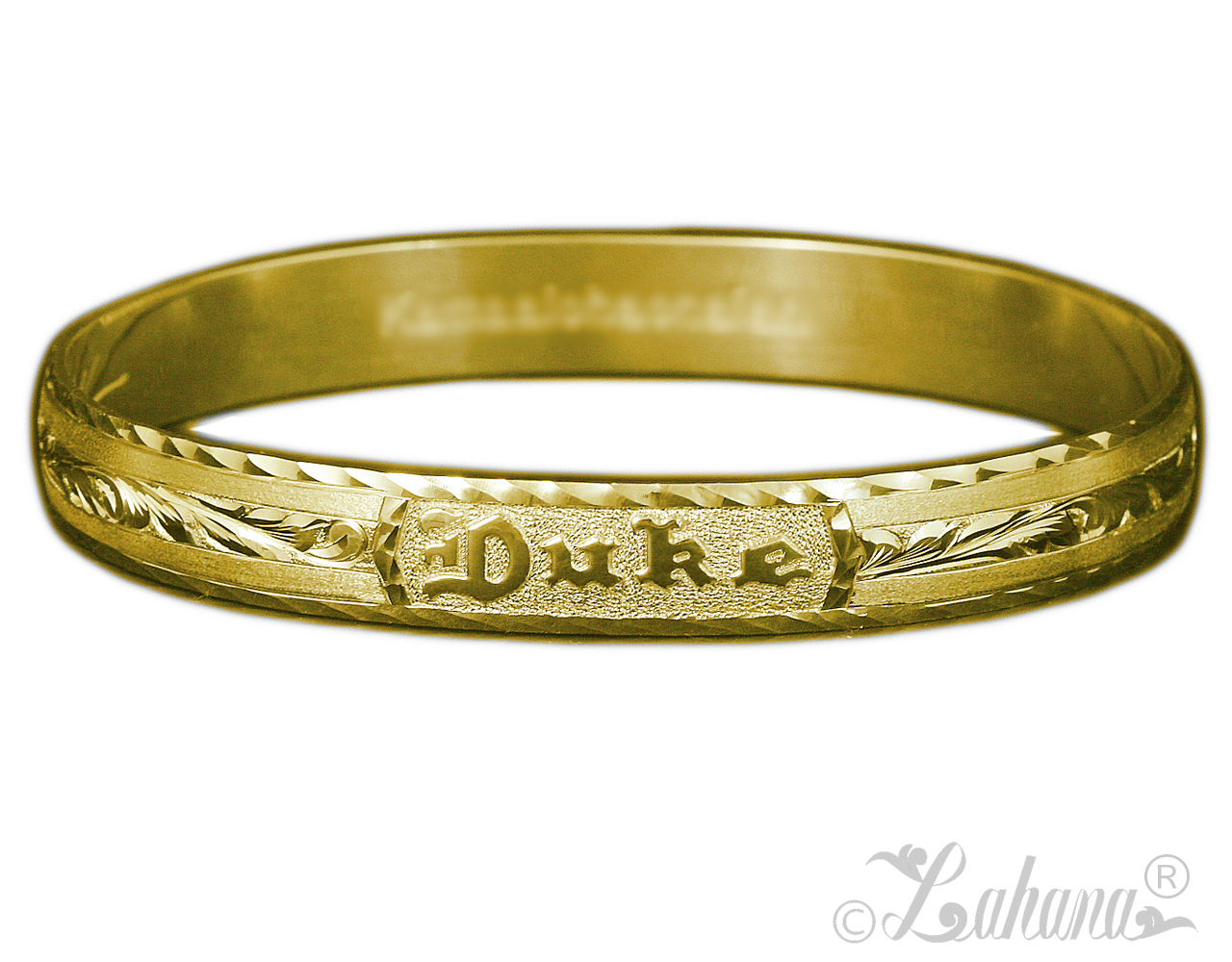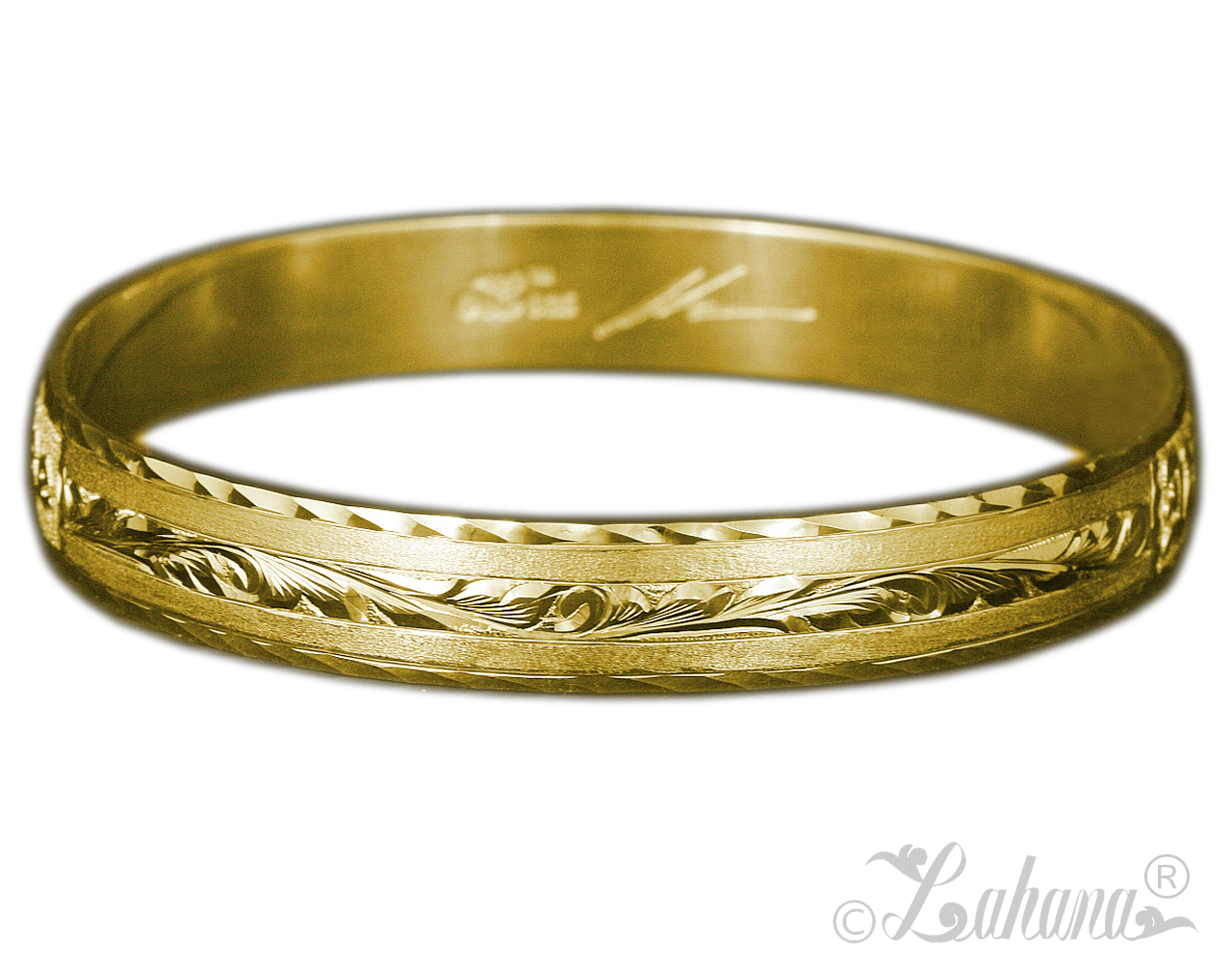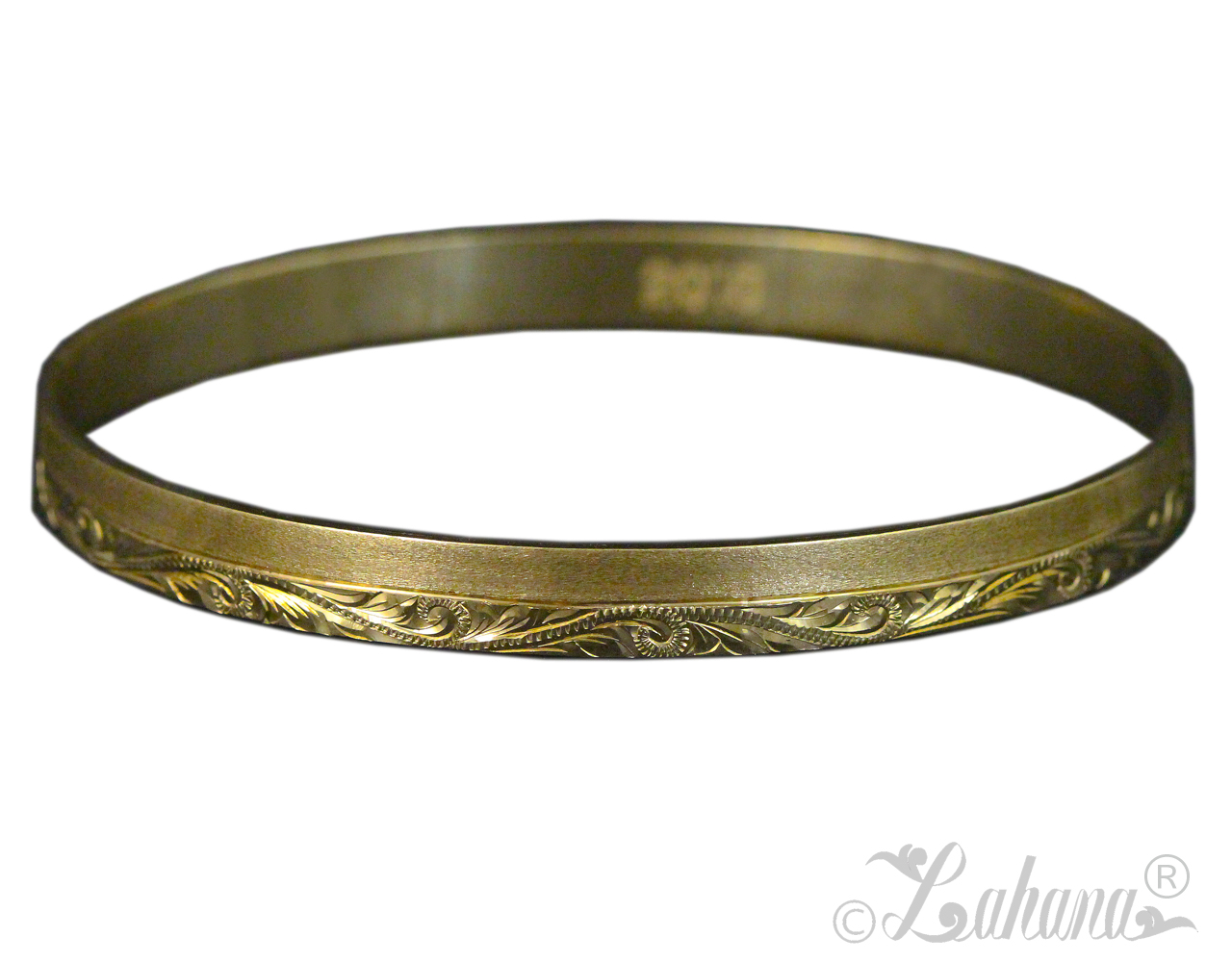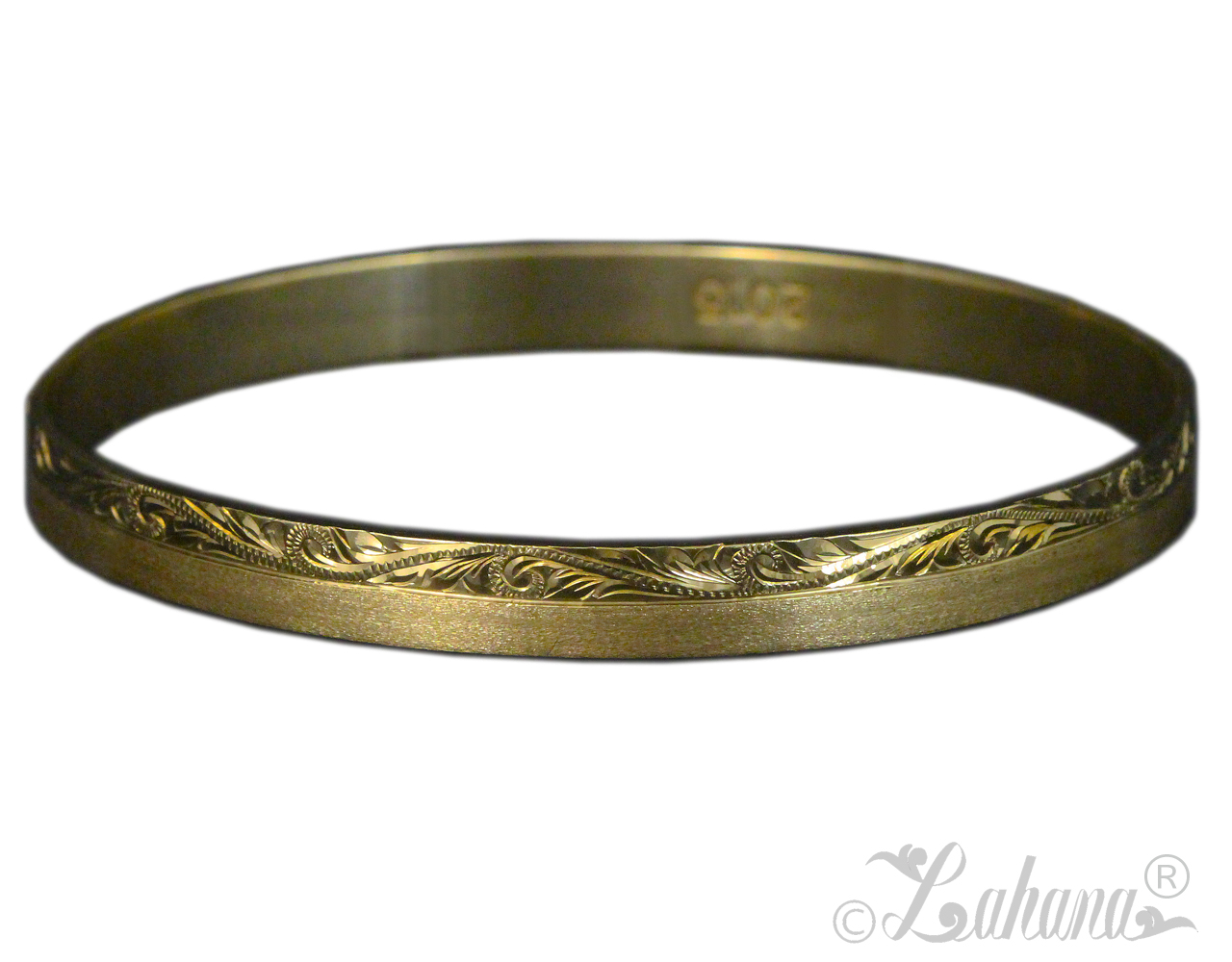 Choose from 8 design patterns
A) Modern Design Type 1 (Half Princess Scroll with High Polish)
B) Modern Design Type 2 (Half Princess Scroll with Sand Finish)
C) Modern Design Type 3 (Half Princess Scroll with Black Border)
D) Modern Design Type 4 (Half Maile with Sand Finish)
E) Modern Design Type 5 (Center Princess Scroll with Rope Border)
F) Modern Design Type 6 (Center Maile with Rope Border)
G) Modern Design Type 7 (Princess Scroll Border)
H) Modern Design Type 8 (Princess Scroll with Half Maile Border)
Two types of wire to choose from
The standard edging design is the Plain Smooth Border. But you may choose different designs for your piece for an additional $25. Choices include: Coin, Black, Diamond Cut, Rope, or Cutout. Please select "Border Design" if you want wish a custom border.

Lettering may vary slightly from the pictures shown. Color Chart

Font sizes will be larger or smaller according to word(s) length and the size of the piece. More letters will result in narrower and smaller script than with fewer letters.
Available lettering styles are:
Raised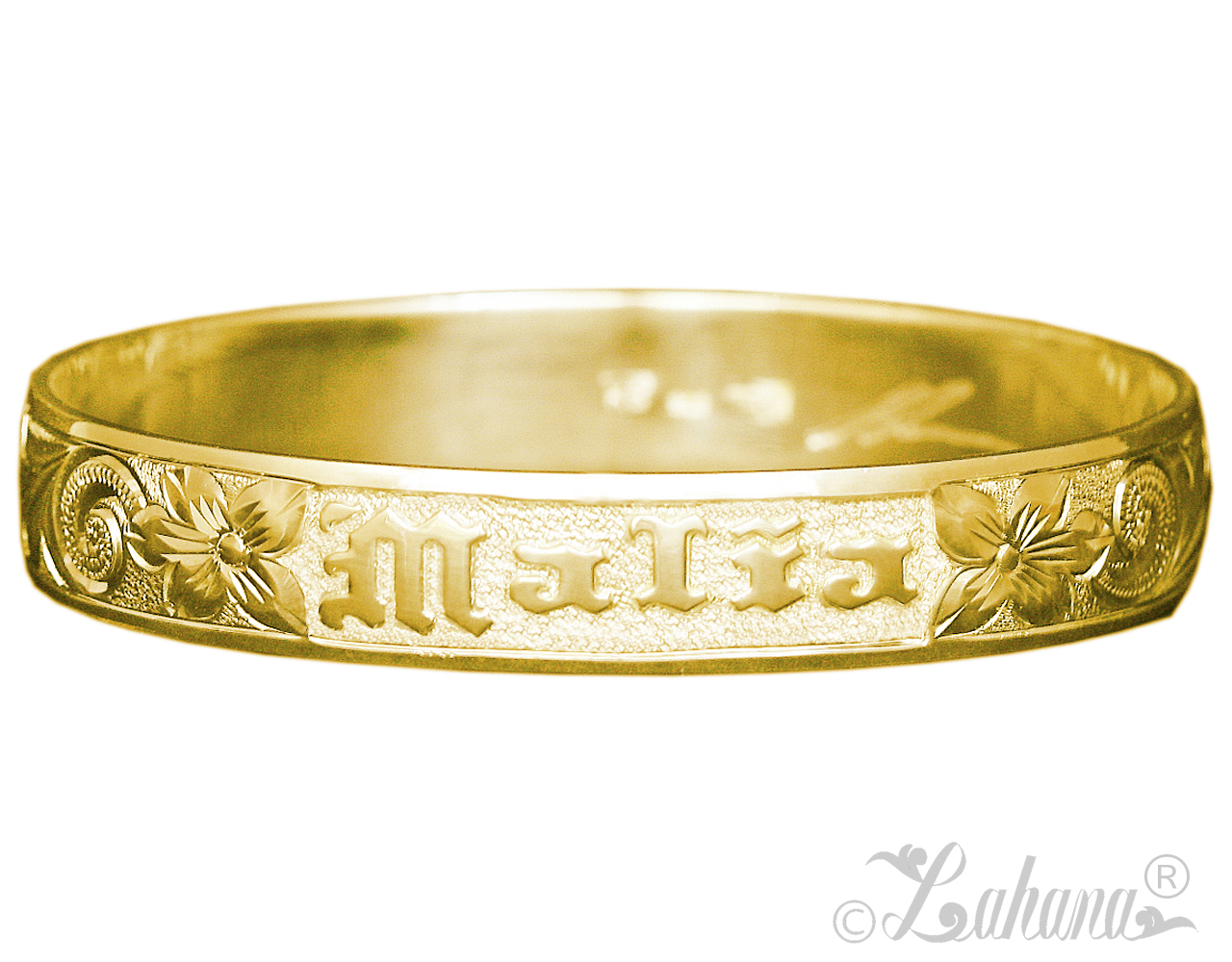 Raised Enamel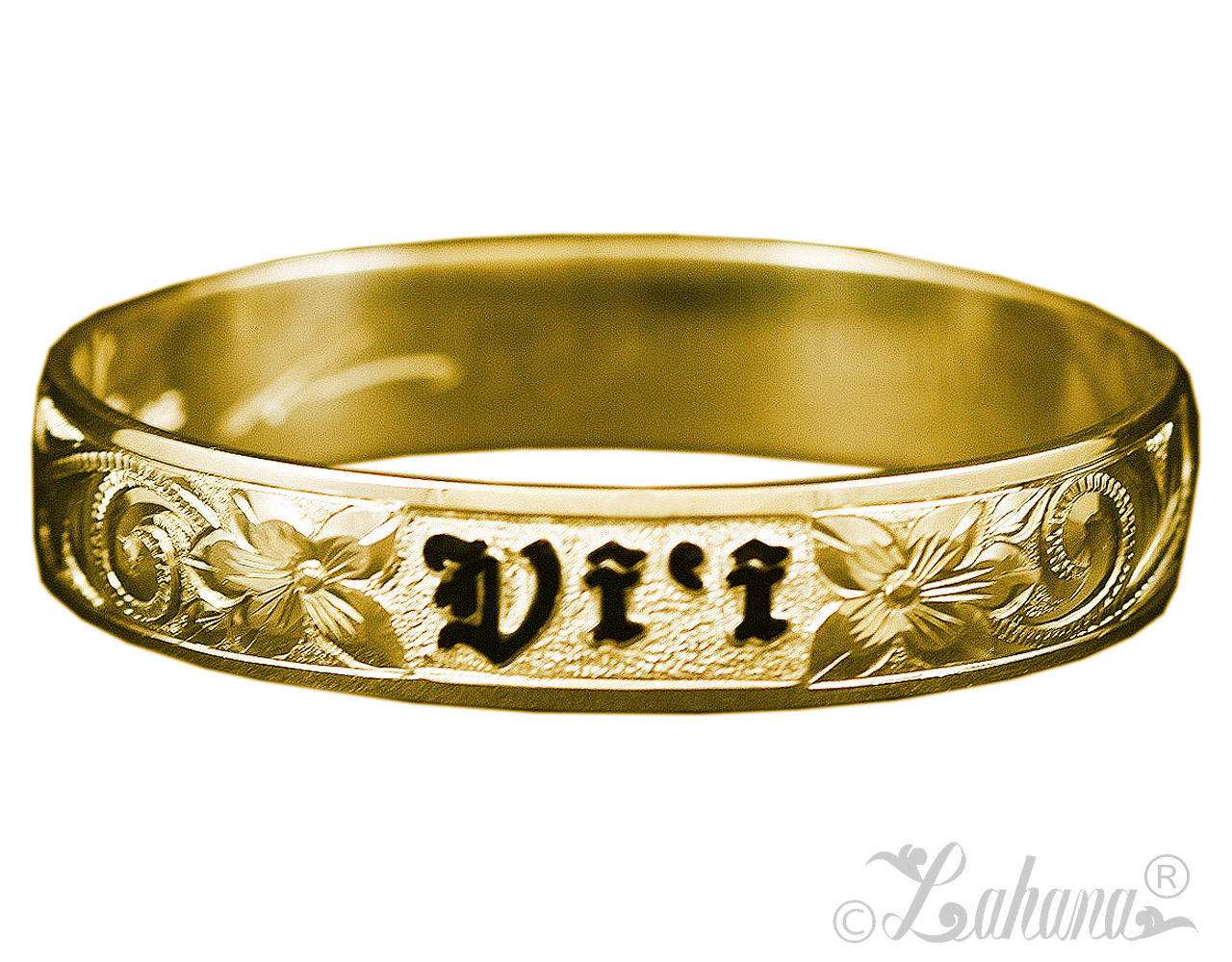 Enamel
Custom orders normally take about two weeks to complete – except during peak seasons (i.e., graduation, Valentine's Day, Christmas, etc.) when orders take longer – so order early! We will notify you by email once your custom piece is finished.
If you have any questions, please contact us!