Personalized Hawaiian Jewelry Rings - Ali'i Design
The Ali'i in Hawai'ian culture were those inhabiting the upper echelons of society. Likewise, Thom's Ali'i Designs include some of his finest work.
Personalizing your ring with a name or meaningful word ensures that the heart of your custom piece will shine through for a lifetime... And beyond.
Our rings are meticulously handcrafted by master designer and engraver Thom Sirivattha. Thom's intensively studied techniques ensure that every piece leaving his bench has the gleam, brilliance and texture that only a sketchbook and hand engraving can achieve. Each piece is individually signed by the artist.
Choose from 12 design patterns
A) Plumeria Scroll Type 1

B) Plumeria Scroll Type 2

C) Plumeria Scroll with Fern

D) Princess Scroll Type 1

E) Princess Scroll Type 2

F) Princess Scroll Type 3

G) Queen Scroll Type 1

H) Queen Scroll Type 2

I) Plumeria Maile Type 1

J) Plumeria Maile Type 2

K) Princess Maile Type 1

L) Princess Maile Type 2

Two types of wire are available
For

6, 8, 10, 12 mm Width
Flat Wire - 1.5 mm thickness
Barrel Wire - 2.0 mm thickness
For 15, 18, 20 mm Width
Flat Wire - 1.2 mm thickness
Barrel Wire - 1.7 mm thickness
Edging & Lettering
The standard edging design is the Plain Smooth Border. But you may choose different designs for your ring for an additional $25. Choices include: Coin, Black, Diamond Cut, Rope, or Cutout. Please select "Border Design" if you want to select a custom border.
Lettering may vary slightly from the pictures shown. Color Chart

Font sizes will be larger or smaller according to word(s) length and the size of the piece. More letters will result in narrower and smaller script than with fewer letters.
Available lettering styles
Raised
Raised Enamel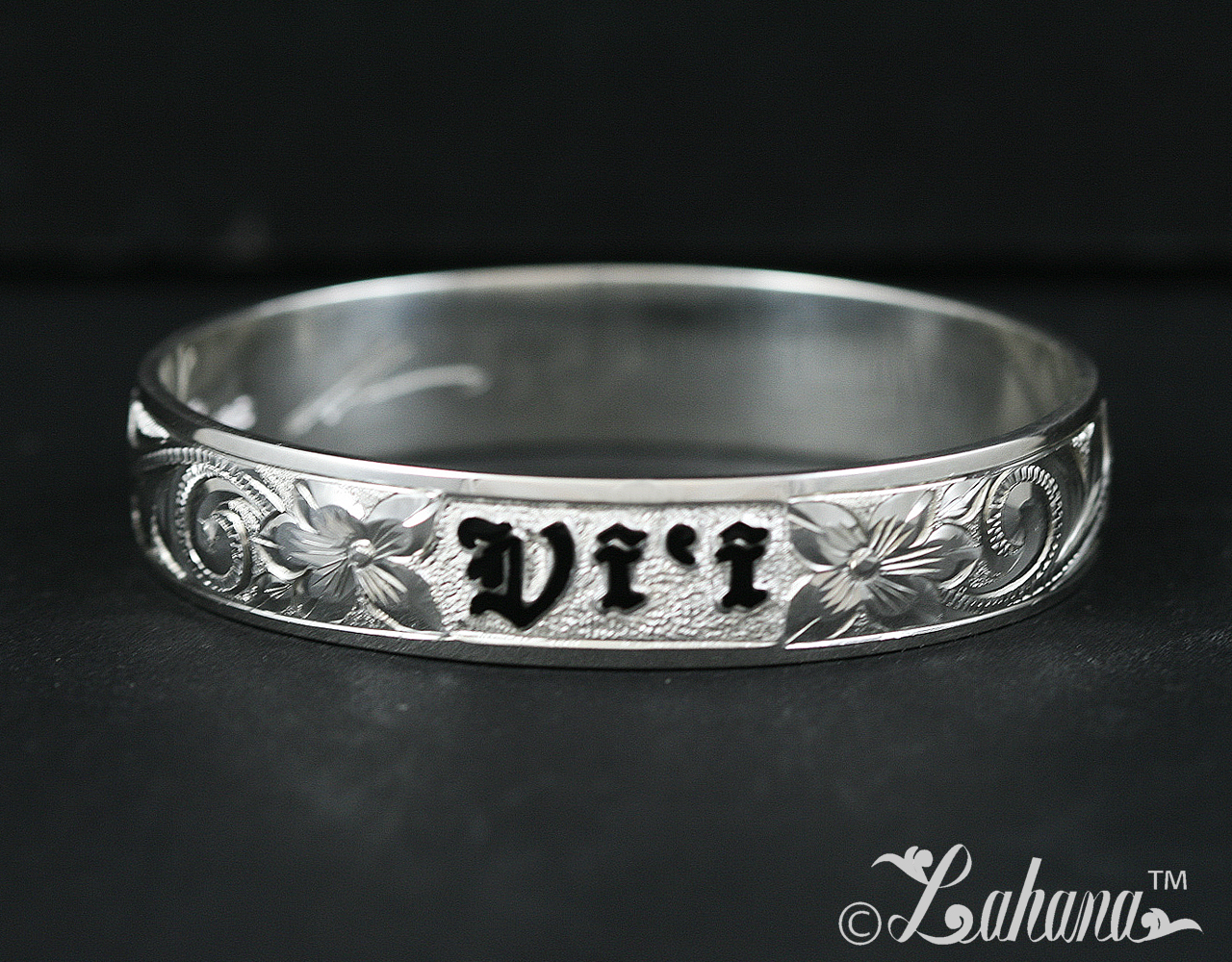 Enamel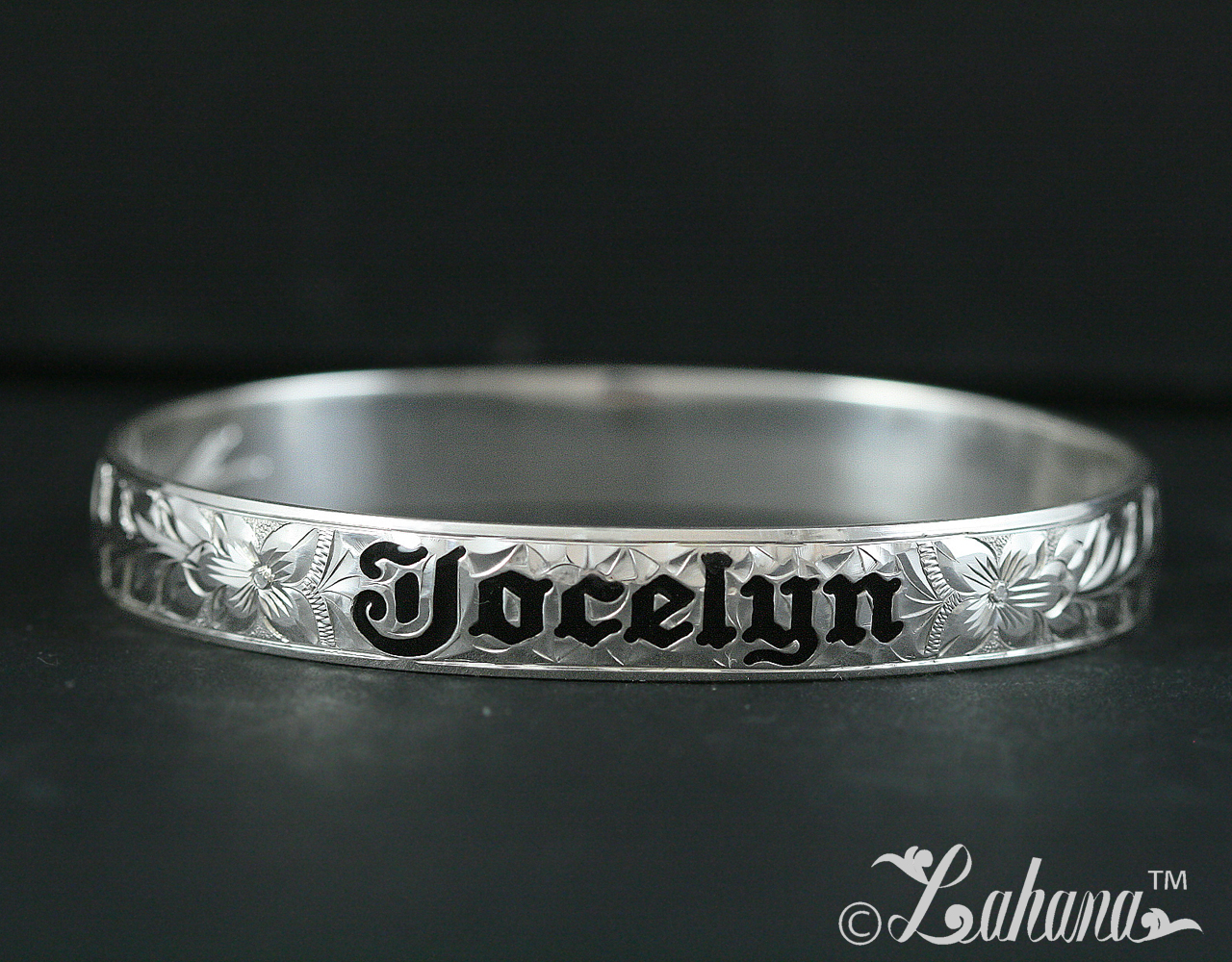 About Custom Orders
Custom orders normally take about two weeks to complete – except during peak seasons (i.e., graduation, Valentine's Day, Christmas, etc.) when orders take longer – so order early! We will notify you by email once your custom piece is finished.
Shipping
We offer free shipping for this product within the United States.
All custom-made jewelry is non-exchangeable and non-refundable.
If you have any questions, please contact us!